Is Laminate Flooring Right For You?
Sometimes you just have to bite the bullet and pull off a bigger flooring upgrade. Such is the case if you have dingy old carpet over subfloors, beat-up hardwoods, or if you just want to simplify your life with something fresh and up-to-date. One option is laminate flooring. Here's some basic info so you can decide if laminate floors are right for you.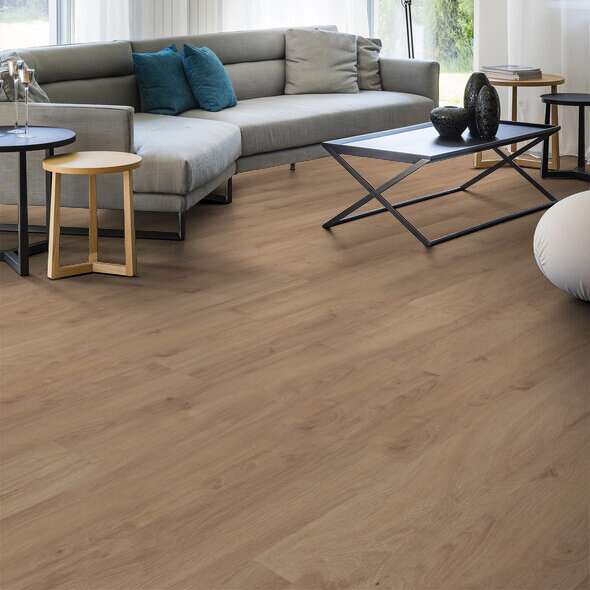 Not to be confused with luxury vinyl tile (LVT) or luxury vinyl plank (LVP), laminate floors are a type of composite flooring. A core of plywood or fiberboard, sometimes with a backing added to the bottom for extra protection and insulation, is topped with a high-resolution image of real wood, stone, or another material. Finally, a thin and transparent plastic layer is added to protect the lower layers from wear and damage. Yesterday's laminate floors were known for their cheap and artificial look. Today's laminates are a different story. They are durable, low-maintenance, and natural looking, making them a good value for your renovation budget.
Pros:
Durable: Considering how low-maintenance laminate floors are, they are extremely durable. Laminate is UV resistant, can tolerate high traffic, and can be waterproofed. They do not scratch as easily as hardwood floors, nor do they discolor. You can expect your laminate floors, if cared for properly, to last about 15-25 years.
Affordable and easy installation: Compared to other flooring options, laminate floors are affordable. They range in price from $.70 to $2.00 a square foot, with upgrades costing slightly more.
Easy to DIY: While installation instructions vary by manufacturer, laminate floors require no adhesive and only basic tools, so they are user-friendly and can be tackled as a weekend home project.
Cons:
Laminate floors are susceptible to liquid damage: Even though they can be waterproofed, basic laminate is sensitive to moisture. Too much of any liquid can cause the planks to swell and buckle. Waterproofed laminate flooring is becoming popular, but must be cared for and cleaned appropriately so no water seeps beneath the flooring. Any planks or tiles that are water-damaged must be removed and replaced. If you are putting the flooring into areas prone to drips and spills, consider purchasing a waterproof floor. Avoid laminates altogether in wet areas like damp basements.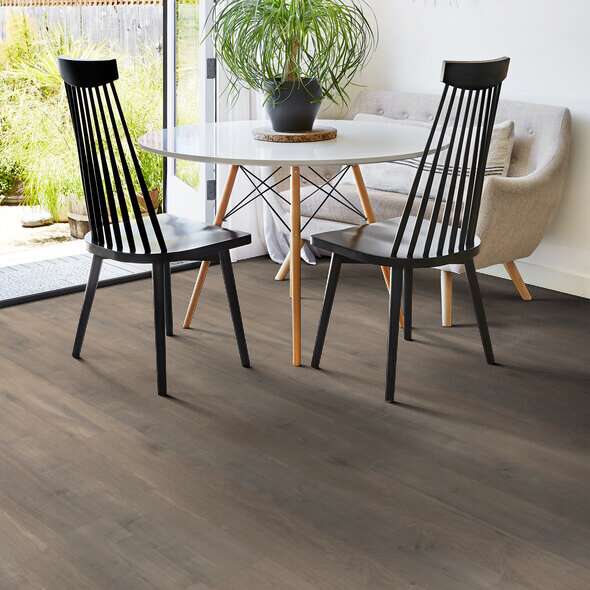 Cannot be refinished: Laminate flooring is thin, with only a representation of wood or tile under a wear layer. They cannot be refinished. If a floor becomes worn or damaged, it must be replaced.
Faux appearance: There are some good fakes out there! But, no matter how high-end the laminate, it won't pass for the real thing. The pattern repetition and the telltale click of a floating floor gives it away.
All said, laminate flooring is an easy and relatively inexpensive way to upgrade your space. As long as you know the pros and cons, and learn how to care for them, laminates are a great flooring option. If you are considering laminates or other flooring options, the helpful design staff at Carpet House Flooring Center in Dayton, OH, would be happy to help you.